We assume responsibility for our clients' IT operations, and in some cases we fill an IT role in the company management team if needed.
There are several advantages to transferring responsibility for IT operations to an external partner: it brings you lower operational costs, greater service availability and scalability and last but not least, a broader base of expertise. At VGD Technologies, we are moving IT outsourcing services to an even higher level because we assume complete responsibility for our clients' IT operations. We do more than just supply IT capacity to our clients – we manage it for them.
We begin every new business relationship by analysing the client's current situation and subsequently develop a strategy in which we address approaches to specific IT areas. The strategy deals with fundamental issues like operation on a cloud vs. on internal servers, and we also recommend suitable approaches to purchasing hardware and software and optimization of licencing fees. The strategy enables us to calculate the long-term financial outlook for IT operations. We work with you to set up the "guide rails" of our business relationship framework, in which we will subsequently work independently.
Are you looking for an IT outsourcing partner?
Contact us
Active IT management with VGD Technologies

Cost savings
We make IT operations in your company easier. We propose and launch proven procedures to reduce costs and recommend the most effective accounting model.

Setting up an IT strategy
Before assuming responsibility for IT administration, we propose a long-term IT strategy that takes into account various aspects of your business as well as your future plans.

Complete administration of devices and licences
We conduct a company-wide inventory of hardware and software and introduce record-keeping. We manage IT storage, dispense technology and handle the managerial request approval process.

Flexible collaboration
We develop a tailor-made package for you. We provide remote support with regular on-site service support in your company. We can also build on to internal IT teams.
We provide these types of services to companies such as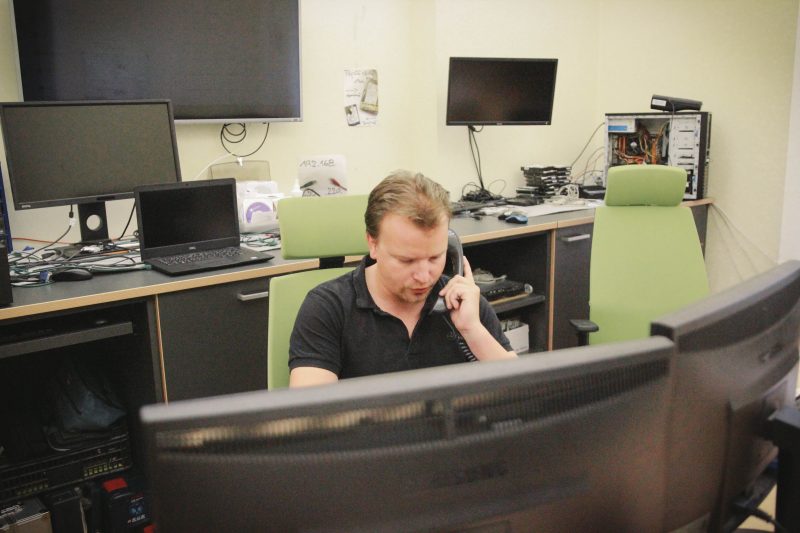 Everyday support for end users
End users can ask for support through our web helpdesk, email or phone, or in person when our specialists make on-site support visits to your company. Our technicians can connect to computers remotely for simple or urgent requests and then deal with more complicated tasks on-site. During service interventions, our specialists deal with the task at hand and also ask the user about the general functionality of the device and propose or address additional tasks as needed.
The company's responsible employee authorizes requests. The approval process is automated through the helpdesk and ensures essential orderly handling of device orders or installation of various applications.
Administration of servers, applications and internal tools
We provide pro-active oversight and administration of internal servers, although more and more often we help our clients transfer applications to a cloud environment, which we find to be the best option for most clients in terms of costs and other factors. Most often, we help clients transfer their corporate email, calendar, document storage and other communication tools to the Microsoft Office 365 environment, which also provides users with the newest versions of Office applications.
We administer standard applications along with custom-developed or configured tools. Many of these tools can also be combined with a transfer from the company's own infrastructure to a cloud, where we usually work with the Microsoft Azure service.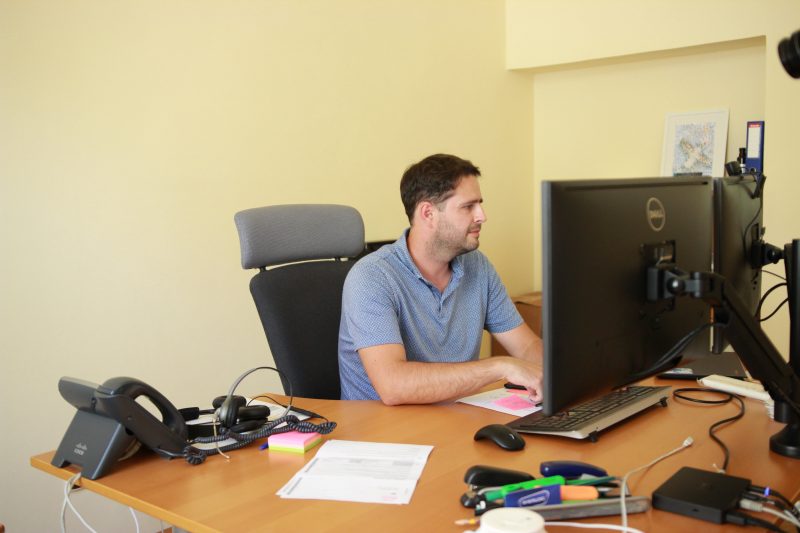 Device and licence record-keeping
We introduce unified record-keeping of computers, mobile devices and software licences. Inventories typically reveal things like unsuitable hardware combinations, multiple devices serving the same purpose, individually licenced tools where less-costly group licences are available and forgotten subscriptions. Based on the inventory, we propose specific recommendations. We keep records constantly current and add new devices and licences. We also enter information about the issuance or return of devices along with the accompanying handover records.
We work with state-of-the-art technologies
but we also know how to adapt to what you're already using
Microsoft Teams

Unification of internal corporate communications, project teamwork and video-conferences, and a hub for additional applications.
Microsoft Office 365

We transfer your corporate email, calendar, storage and other tools to a cloud environment. Introducing Microsoft Office 365 makes administration much easier, with flexible pricing plans depending on the number of users, and it always includes the newest versions of applications like Word and Excel.
Microsoft Azure

The Microsoft Azure service is an alternative to operation of internal servers. It enables transfer of all applications to a cloud with 100% accessibility and an extreme emphasis on security. In contrast to internal infrastructure, it offers practically unlimited scaling options – you can multiple or reduce the performance in a matter of minutes.
Contact us
Whether you're looking for a partner to cooperate with, or whether you'd like to solve a particular problem, this is the right place to be!