We'll take care of practical data protection in your company and compliance with legal standards.
Most companies' greatest value is information. At VGD Technologies, we do everything possible to protect information. All handling of personal data is a particularly sensitive area which is now subject to greater oversight due to the GDPR and is associated with a risk of considerable penalties. We propose rules and create internal corporate guidelines, pro-actively prevent threats and set processes for continuous data protection. Through these tasks, we protect your business secrets and eliminate risks associated with personal data processing deficiencies.
Are you looking for a partner in this area?
Contact us
Impenetrable security with VGD Technologies

The GDPR theoretically and practically
Well get you ready for the requirements set forth by the GDPR and other personal data protection regulations by developing the necessary documentation and practically implementing them into your corporate processes.

Document lifecycle
We design document processing procedures and launch them through DMS systems – from storage and limiting access to subsequent processing and archiving.

Protection against data leaks
We'll protect your network from internal and external attacks using complex firewalls and rules that are continuously further specified based on analyses of network operations and global database threats.

Data back-up and restoration
We'll set up data back-ups per your requirements, either at your corporate premises or in a geographically separate location. We'll set up processes needed to restore lost data – through guidelines and specific settings.
We provide these types of services to companies such as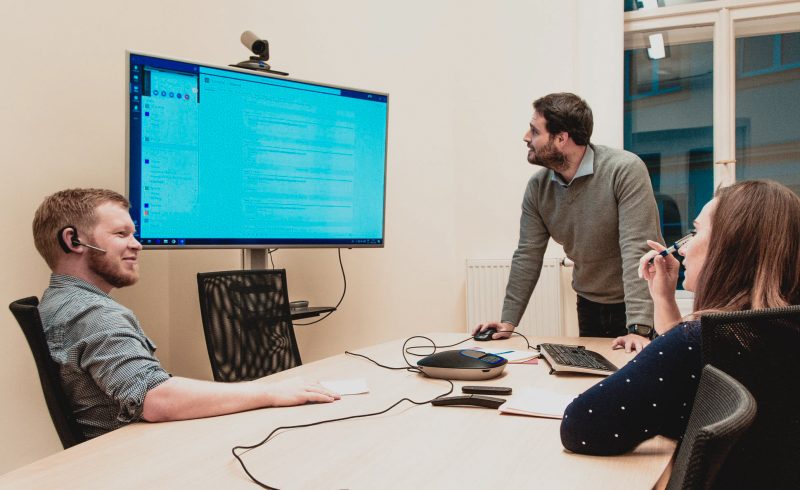 Practical implementation of the GDPR
We consider the GDPR primarily as an opportunity to introduce a process into the frequently problematic area of personal data processing and administration. We'll help you map all personal data and the flow of such data in your company, prepare comprehensive documentation and guidelines that stipulate how to work with such data and processing requests from data subjects. We'll then reflect the necessary changes into your technology settings.
Data security
We help you address protection of corporate data in terms of authorized access, document classification and definition of rules. In summary, we introduce the strictest security guidelines for IT administrators, who are highest in the security hierarchy and decide about access to sensitive information. Nonetheless, most data leaks result from the fact that companies often do not address systematic access restriction, which means that unauthorized individuals can access sensitive documents. We help companies set up access administration and where appropriate we add a DMS (document management system) that defines specific processing procedures and automatically restricts access according to the type and nature of documents.
Contact us
Whether you're looking for a partner to cooperate with, or whether you'd like to solve a particular problem, this is the right place to be!